6.2-liter Ford Engine Review: What You Should Know about "Boss" Engine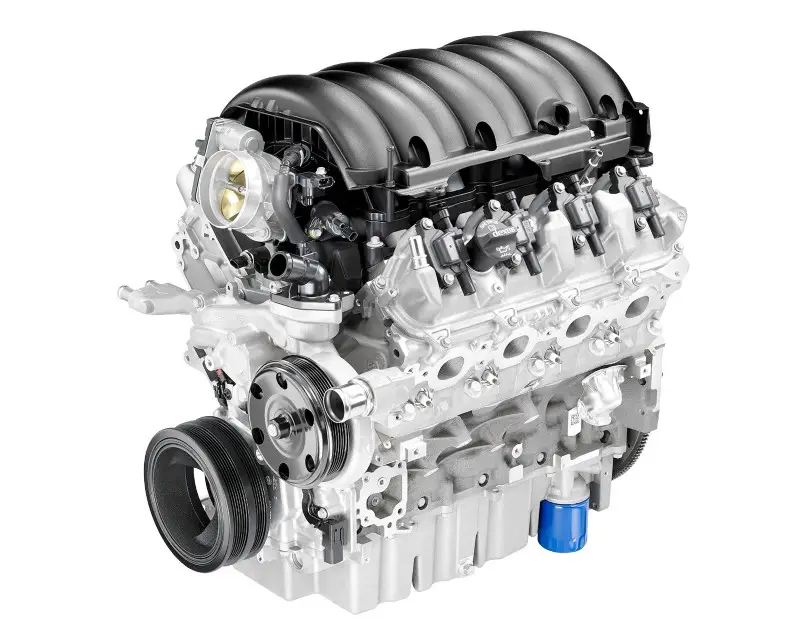 6.2-liter Ford Engine Dubbed as the "Boss 6.2L" Ford's 6.2-liter V8 engine went into production almost a decade ago, back in 2010. It was made specifically for the high-performance version of the F-150 SVT Raptor.
The word "Boss" is actually an internal namesake for the 6.2-liter V8 engine, used similarly just like the "5.0L Coyote." Want to know more about this powerful engine? If you do, read on our 6.2-liter Ford Engine review below.
The "Boss" Engine in Brief
Ford's 6.2-liter V8 "Boss" engine is placed in a block made of cast iron with aluminum heads. There are cast aluminum pistons and two valves for each cylinder (with a cast iron crank). The engine's compression ratio is 9:8:1.
The 6.2-liter V8 engine's breathing has been optimized both in its exhaust and intake side. In each of its cylinders, it has two spark plugs. This allows the engine to burn the fuel better and more completely. Not only that, but also, thanks to the engine's overbored design, it has enough room for larger valves which results in higher revs and more horsepower.
Ford

6.2

Engine specs – What Makes 6.2-liter Ford Engine Powerful?
Many things make the 6.2-liter V8 engine powerful. For instance,
The large bore and shorter stroke
This is quite an unusual approach from Ford. It came from Ford's previous racing engines, which used both a large bore (about 102 mm) and a short-stroke (about 95mm). This combination results in improved engine breathing, higher engine speed, and increased output.
Unique SOHC Valvetrain design
Ford uses a unique single overhead camshaft (SOHC) per cylinder head design. Due to the design, the valvetrain is stiff enough to allow the camshaft lift profiles to be optimized and help produce excellent low-speed torque.
There are also roller-rocker shafts complementing the valvetrain. Thanks to these shafts, the valve angles can be splayed, resulting in a more optimized exhaust and intake port layout. Ultimately, this leads to improved engine breathing.
The variable cam timing (VCT) of the engine is dual equal. Meaning, the opening and closing of the exhaust and intake valve are phased simultaneously. This results in the optimization of the performance and fuel economy of the engine.
Each cylinder has two spark plugs.
The twin plugs in each cylinder are meant to improve the working of the combustion chamber. Due to the fuel-air mixture being burned more efficiently, the engine has more engine torque and better fuel economy. The two spark plugs also help the "Boss" engine to maintain a stable and smooth idle.
Each of the cylinders' banks has a knock sensor on it. This enables the spark timing of each cylinder to be optimized in real-time individually. This applies throughout the speed range of the engine. The engine not only monitors the performance continuously but also applies what it learns in real-time. This results in better, more optimized timing.
Efficient and better engine crankcase
The engine also has a better and efficient crankcase. Thanks to computer-aided engineering and development work, the cylinder block can be optimized to create more efficient and better airflow in the crankcases. This results in better torque when the engine goes high speed. Additionally, the engine also has cooling jets that enable it to cool down even under extreme operating conditions.
Peak Performances
Next, in our Ford Boss 6.2-liter engine review is the peak performance of the engine. The peak performances vary, depending on which vehicle the engine is on. Overall, the engine can produce more horsepower and torque in the 2011 to 2014 version of F-150 and the 2010 to 2016 version of SVT Raptor.
In the 2011 version to 2014 F-150 and the 2010 to 2016 SVT Raptor, the engine output is measured to reach up to 411 horsepower with up to 434 lb-ft of torque.
In the 2011 version to current F-350, F-450, F-550, and Super Duty, the engine can produce up to 385 horsepower with up to 405 lb-ft of torque.
Ford 6.2L Problems
Some people found some problems with their ford 6.2l engine. Here are the common Issues on Ford 6.2L you need to look out for.
Oil Burning
Ford's 6.2-liter engine can burn off some oil when it reaches more than 100,000 miles, which is natural because it works quite hard. You can minimize that problem by changing the oil every 5,000 miles.
Overheat
One of the problems you might find on the Ford 6.2L is overheating. The problem occurs because of a water pump failure. When that happens, the engine temperature will become hot and can cause damage to engine components. You can replace the water pump for around $75 – $100.
Spark Plug Replacement
The replacement of the spark plug must be done by someone who really understands it because it can cause catastrophic engine failure if it is done improperly. The wisest step, in my opinion, is to take it to the official Ford repair shop and let the experts do it for you.
This is our brief 6.2-liter Ford engine review. So, what do you think about this engine? Very powerful. The engine is capable of doing just about any task thrown at it. It is not surprising if the "Boss" engine is used to power Ford's high-performance vehicles.